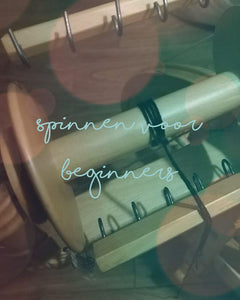 In deze korte les wordt de vraag behandeld:
Help! Ik heb MOTTEN!

Hierin meer over het bestrijden van motten en hoe je aan kan leren in de toekomst motten te voorkomen.
Er kunnen er meerdere dingen aan de hand zijn. Met behulp van de vragen uit de Trouble Shoot kan je er makkelijk achter komen wat er aan de hand is. En worden je problemen opgelost met de meest effectieve tips en trucs die we kennen en al jaren hebben getest. 

INCLUSIEF ons "Motten Preventie Regime"
Na bestelling krijg je het document opgestuurd per email. Wat je nodig hebt om deze les te volgen: een computer, tablet of telefoon waarmee je pdfs kan lezen. Internet. That's it. 
 Ohja. en maak je niet druk, we krijgen het samen onder controle. 
Heel veel spinplezier!
Marieke
NB. Een eBook is GEEN boek. Het is een pdf document met linkjes naar lesmateriaal in de vorm van video's of ander digitale hulpmiddelen. 
 Een eBook kan niet geruild worden.