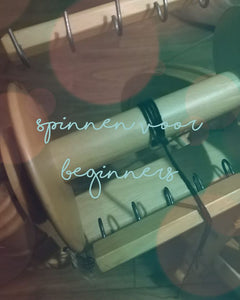 Wil je graag leren wol wassen en vuile vachten verwerken? Dat kan nu. 
Er zijn verschillende lessen mogelijk.
Van de volgende onderwerpen zijn ebooks te bestellen. 
Het hele eBook bevat alle onderwerpen. 
Inspectie van een Vacht

Teveel strootjes: niet doen!

grootte, ras van het schaap, lamswol of oud schaap?

Opslaan van een vieze vacht

stank, aantrekken ongedierte en motten

Skirten van een Vacht

verwijderen van haren, strootjes en de zijpanelen van de vacht, 

is de vacht nog in 1 stuk (dan ook te vervilten, erg gewild bij vilters)

Verdelen in zachte wol en makkelijk te wassen wol en viezere wol

Opslaan van een geskirte vacht

Strootjes verwijderen uit een vacht

Wassen van een vacht in 1 keer

wordt niet aangeraden, maar is mogelijk met de juiste hulpmiddelen

milieuvriendelijke methodes

langzaam wassen door buiten te laten staan techniek

zout gebruiken

milieuvriendelijke producten die er bestaan bespreken

Wassen van een vacht in kleine delen

hulpmiddelen en gereedschappen veelal al in huis: emmers

was technieken

temperatuur water

scourmiddelen

methode met zout water

Drogen van een vacht

gaat altijd in kleine delen, plukjes

ikea hacks

droogrekken en andere oplossingen

centrifugeren 

niet in de zon leggen, maar hoe wel?

Opslaan van een gewassen vacht

nog steeds gevaar voor mot

wol kan nog steeds stinken

er zijn heel goede oplossingen en middelen voor

gebruik van gif wordt niet aangeraden, maar voorkomen is beter

regime voor wol verwerken aanleren:

vriezer gebruiken

luchtdichte verpakkingen

ruimte om het op te slaan

Kaarden of Kammen van de wol

met kammen kan ook groot deel van de strootjes nog worden verwijderd

voordeel van kaarden

hulpmiddelen die nodig zijn, prijzen ervan en diy tools

goedkope kammen zelf maken of kaardplankjes

Verven van de wol

kennismaking met verven van wol met voedingsmiddelen kleurstoffen en keukenafval zoals avocado

voedingsmiddelen kleurstoffen en azijn nodig

niet toxisch

milieuvriendelijke en mensvriendelijke manier

weinig investeringen nodig (gebruik van pannen en keuken gereedschap)

Wassen en verwerken van Alpaca 
NB. Een eBook is GEEN boek. Het is een pdf document met linkjes naar lesmateriaal in de vorm van video's of ander digitale hulpmiddelen. 
Een eBook kan niet geruild worden.